Treatment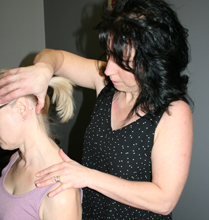 Private/Primary Physical Therapy Treatmemt
Initiated after the initial primary assessment.
Treatment frequency is determined by chronicity and needs of the injury/condition. (Can be 1-3 times/week)
Treatment usually consists of biomechanical (hands on) treatment, modalities and exercise programs (regional, global and/or functional).
Treatment time is a half hour but can be up to 2 hours if multiple interventions are required. (ex. gym programs)
Funding may be private or through insurance sponsors.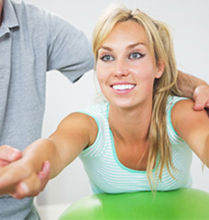 Comprehnsive Rehabilitation Treatment
A Comprehensive rehabilitation program is typically recommended by a multidisciplinary assessment team for individuals who have had a long term disability and require more intensive therapy for full recovery.
Treatment is usually multi-hour and consists of biomechanical treatment, regional/global and functional conditioning, education and counselling if needed.
Program length is usually 4-8 weeks and frequency can be daily or 2-3 times/week dependant on the needs of the client.
Funding is typically through insurance sponsors.