Mobility Products
The Humboldt Therapy Centre has a wide variety of mobility products to help with peoples needs.
Some of which include walkers, canes/crutches, reachers, bathroom accessories and braces.
We can order products in that we don't have on site which arrive within one day to one week.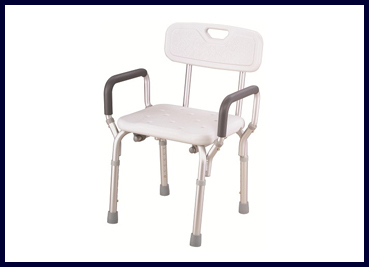 Bath Bench with Back & Arms
Aluminum frame is lightweight, durable and corrosion proof
Blow molded seat and back provides comfort and strength
Removable padded armrests provide comfort and added security
Legs are height adjustable to accommodate large and small individuals
Weight Capacity 300lbs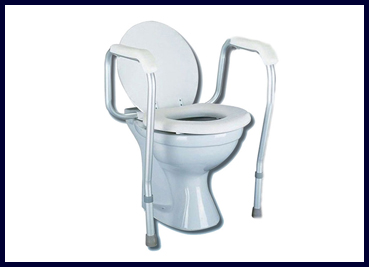 Toilet Safety Frame
Attaches to toilet via existing hardware
2 position width with push button quick release for easy cleaning
Height adjustable to accommodate raised toilet seats and toilet raisers
Provides a stable platform for toilet egress
Weight Capacity 250lbs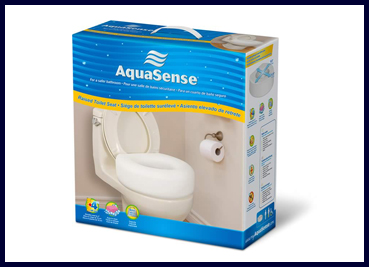 AquaSense Raised Toilet Seat
Used under the existing seat – integrates easily into the bathroom decor
Adds 4" (10.2 cm) to the height of the toilet seat
Polyethylene construction
Provides a stable platform for toilet egress
Weight Capacity 400lbs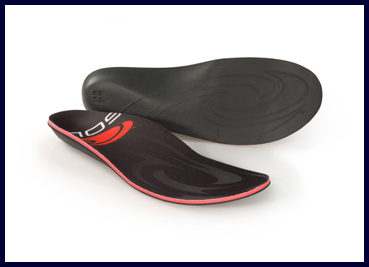 Sole Orthotics
Softec Ultra Moldable Arch Support
Utmost support and stability from step to step
Inserts easily, slides into any shoe
Highly recommended for Plantar Fasciitis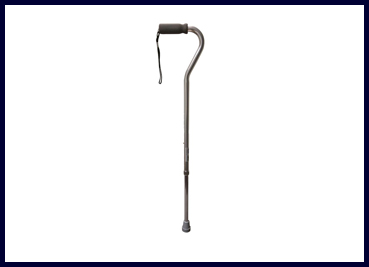 Aluminum Canes
We provide an assortment of standard and 4 point canes with different cane tips for added stability and grip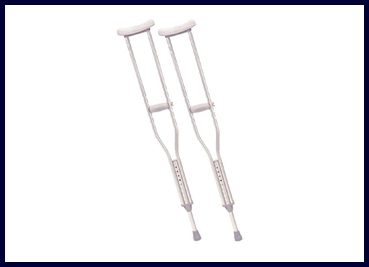 Aluminum Crutches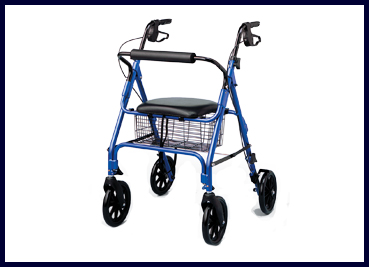 Walkers
Getting around has never been easier with this high quality, next generation rolling walker
This sturdy premium rollator is built to last; it will not let you down when you need to lean on it for support
You will feel more confident walking with it, knowing it will hold you up and steady you; its large wheels glide easily over most surfaces
The cushioned flip up seat with padded backrest gives you a comfortable place to rest
Lightweight and easy to fold, it makes a great travel companion; the removable basket with handle allows you to carry things
Weight Capacity 375 pounds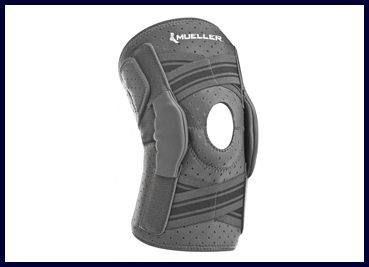 Braces & Supports
Mueller Adjustable Hinged Knee Brace: Designed for use during sports or physical activities and helps support sore, weak, injured or arthritic knees
Mueller Wrist Brace: Mueller® Green Fitted Wrist Brace is designed to help relieve pain and swelling associated with carpel tunnel syndrome. The wrist brace supports the weak or injured wrist while allowing your thumb and fingers full range of motion. The soft, lightweight fabric is comfortable to wear all day. Made from latex-free recycled materials
Mueller Sport Care Adjustable Wrist Brace with Splint: Removable splint - Helps relieve pain associated with Carpal Tunnel Syndrome - Padding around splint for extra comfort - Adjustable tabs and wraparound design - Breathable fabric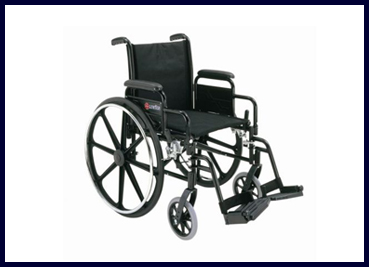 Wheelchair Rentals
Available on a monthly, weekly or daily rental to suit your needs
We have a team of very experienced Practitioners who can deal with a wide variety of orthopaedic and sports injury issues. Our clinicians are all registered by the appropriate statutory governing bodies and as such adhere to a strict code of professional and ethical conduct.
more
why choose us?
We're excellent in what we do

Your first consultation is one hour long, taking the time and care to listen to our clients and identify the underlying contributing factors associated with your injury.

We're committed to teaching

We have a strong network of health professionals to refer to, making sure you get the right diagnosis and correct treatment for your condition.

We have an amazing team

We provide you with a team of highly skilled professionals that are knowledgeable and caring. We pride ourselves in being able to treat each person that walks through our door as a valued individual.